Hammonton DUI Lawyer – Aggressive & Experienced Attorney
Hammonton, New Jersey
After a DUI/DWI arrest in Hammonton, New Jersey, you will need an experienced DUI attorney to help you fight your case. New Jersey DWI defense attorney, Steven Garber, has been defending New Jersey residents charged with DUI/DWI for over fifteen years, and he can help you, too. To schedule a confidential consultation, please contact our New Jersey DWI defense office. We serve clients in Hammonton Township, Atlantic County, and the entire state of New Jersey.
For over 15 years now, DUI defense attorney Steve Garber has devoted his practicing to defending New Jersey residents who have been charged with drinking and driving-related offenses. His sole objective is to achieve the best possible outcome for each and every client, and he will tirelessly to do so. He has appeared in both criminal and civil courts and has tried DWI cases before both judges and juries. If necessary, he will enlist the aid of DWI experts who will testify to the validity of sobriety tests and breathalyzer machines. Simply put, Steven Garber will do whatever it takes to get your charges reduced or dismissed altogether. Please call him today. (888-839-4529)

We offer convenient payment plans, accept all major credit cards, and will provide you with the personal, professional, aggressive, and experienced NJ DWI attorney representation that you require.
Town of Hammonton
100 Central Avenue
Hammonton, New Jersey 08037
Phone: (609) 567-4300
New Jersey DUI Attorney Steven Garber practices DWI / DUI defense in all of the cities and towns in Atlantic County, New Jersey: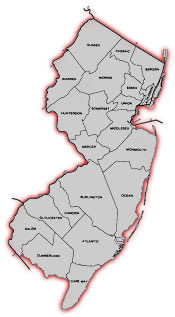 Collings Lakes
Elwood-Magnolia
Mays Landing
Pomona
Weymouth Township