Maple Shade DUI Lawyer – Aggressive & Experienced Attorney
Maple Shade, New Jersey
If you have been recently charged with a DUI or a DWI in Maple Shade, New Jersey, you need an experienced and aggressive attorney on your side. New Jersey DUI defense attorney, Steve Garber, has been representing New Jersey residents charged with DUI/DWI for over fifteen years, and he can help you, too. If you live in Maple Shade Township, Burlington County or anywhere in New Jersey, please contact Steve Garber today to schedule your confidential consultation.
There are many methods an experienced DUI defense attorney such as Steve Garber will employ to fight your case including questioning why you were stopped in the first place, examining the field sobriety test information and verifying that the sobriety testing procedure was followed properly. Steve Garber will work diligently to ensure your charges are minimized or thrown out altogether. A DUI/DWI refusal conviction can negatively impact your job, your reputation, your finances, and your future. Please call him today. (888-839-4529)

We offer convenient payment plans, accept all major credit cards, and will provide you with the personal, professional, aggressive, and experienced NJ DWI attorney representation that you require.
Maple Shade Municipal Court
200 N Stiles Ave
Maple Shade, NJ 08052
856-779-9610 x168
New Jersey Defense Attorney Steven Garber practices DWI / DUI defense in all of the cities and towns in Burlington County, New Jersey: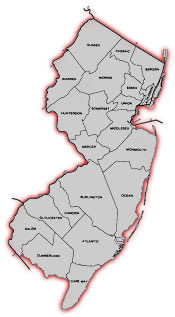 Browns Mills
Chesterfield
Country Lake Estates
Eastampton
Fieldsboro
Florence-Roebling
Fort Dix
Hainesport
Leisuretowne
Marlton CDP
McGuire Air Force Base
Medford Lakes
Moorestown-Lenola
North Hanover
Pemberton Heights
Presidential Lakes Estates
Ramblewood
Riverton
Shamong
Springfield
Tabernacle
Washington
Willingboro
Woodland
Wrightstown
Garber law offices is proud to support local businesses in the area such as
Health & Fitness Network