Riverton DUI Lawyer – Aggressive & Experienced Attorney
Riverton, New Jersey
If you have been arrested for a DUI or DWI in Riverton, New Jersey, you could face some serious penalties. New Jersey attorney for drunk driving, Steve Garber, has been representing New Jersey residents in DUI cases for over fifteen years. If you need an aggressive, experienced DUI defense attorney, please contact our office to schedule a confidential DUI consultation. We serve residents in Riverton and the entire state of New Jersey.
A DUI or DWI charge in New Jersey, or any state for that matter, can negatively impact or even ruin your life in so many ways. Your driving record and insurance premiums will be forever-affected, your reputation will be tarnished, your may even lose your job, and you will suffer financially. Many people feel that they cannot afford to spend the money for a DUI/DWI defense, but the money spent on an experienced and highly trained lawyer like Steve Garber could save you thousands in the long run. If you are facing a DUI/DWI charge in New Jersey, you should seriously considering hiring a lawyer who knows DUI law inside and out. Steven Garber of Garber Law Offices, L.L.C. is one of the best in New Jersey. Please call him today. (888-839-4529)
We offer convenient payment plans, accept all major credit cards, and will provide you with the personal, professional, aggressive and experienced NJ DWI attorney representation that you require.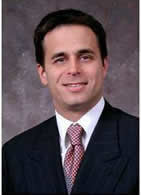 RIVERTON BORO MUNICIPAL COURT
1621 RIVERTON RD
CINNAMINSON NJ 08077
856-829-4027