Arrested for Drunk Driving – Southampton Township
Southampton, New Jersey
Being arrested for a drunk driving –related offense in New Jersey is a serious matter. New Jersey DUI defense attorney, Steve Garber, has represented thousands of New Jersey residents arrested for DUI or DWI and has been practicing this type of law for over fifteen years. If you live in Southampton Township, Burlington County or anywhere in New Jersey, please contact New Jersey DUI defense attorney Steve Garber today to schedule a confidential consultation.
As the founding member of Garber Law Offices, L.L.C. in Cherry Hill, New Jersey, Mr. Garber has devoted the last fifteen years of his career to defending New Jersey residents charged with a DUI or DWI.  If you are facing a DUI charge, you need a knowledgeable and aggressive DUI defense attorney on your side.  Keep in mind that you are innocent of all charges until proven guilty, and Steve Garber will work diligently to fight your case and have the charges dismissed or at least reduced. Please give us a call so we can examine your case and advise you of the best way to proceed to prevent this embarrassing charge from ruining your driving record, your reputation, and your job. Please call him today. (888-839-4529)

We offer convenient payment plans, accept all major credit cards, and will provide you with the personal, professional, aggressive, and experienced NJ DWI attorney representation that you require.
Southampton Municipal Court
5 Retreat Rd
Southampton, NJ 08088
609-859-2747
New Jersey DUI Attorney Steven Garber practices DWI / DUI defense in all of the cities and towns in Burlington County, New Jersey: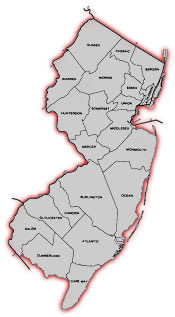 Browns Mills
Chesterfield
Country Lake Estates
Eastampton
Fieldsboro
Florence-Roebling
Fort Dix
Hainesport
Leisuretowne
Marlton CDP
McGuire Air Force Base
Medford Lakes
Moorestown-Lenola
North Hanover
Pemberton Heights
Presidential Lakes Estates
Ramblewood
Riverton
Shamong
Springfield
Tabernacle
Washington
Willingboro
Woodland
Wrightstown