Cherry Hill DUI Lawyer – Aggressive & Experienced Attorney
Cherry Hill, New Jersey
Cherry Hill, New Jersey has strict DUI and DWI penalties. If you have been charged with a DUI refusal in New Jersey, you will need an experienced and aggressive drunk driving defense attorney on your side. That's where Steve Garber comes in. With over fifteen years of experience, Mr. Garber has represented countless New Jersey residents facing charges of DUI or DWI. If you live in Cherry Hill Township, Camden County, or anywhere in New Jersey and have been arrested for DUI or DWI, please contact our NJ DUI law office today to schedule a confidential consultation.
Being charged or convicted of a DUI or DWI in New Jersey carries with it a whole host of problems. Some of them may negatively impact your life forever. If convicted of a DUI, you will face jail time, hefty fines, your auto insurance premiums will sky rocket, and you even lose your job. Some careers require that you have a good driving record, and some positions such as teachers and medical professionals, require their employees to be "role models" of sorts.  A drinking and driving-related offense can literally ruin your life. Steve Garber will work hard to prevent any of that from happening. With over fifteen years of experience, he knows New Jersey DUI law inside and out and will work hard to keep you out of jail and keep your life as "normal" as possible following your DUI/DWI arrest. Please call him today. (888-839-4529)
We offer convenient payment plans, accept all major credit cards, and will provide you with the personal, professional, aggressive, and experienced NJ DWI attorney representation that you require.
Cherry Hill Municipal Court
820 Mercer St.
Cherry Hill, NJ 08002
Phone: (856) 665-6500
New Jersey DWI Attorney Steven Garber practices DWI / DUI defense in all of the cities and towns in Camden County, New Jersey: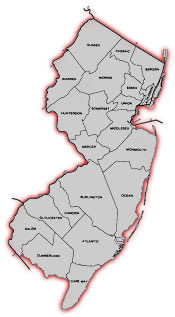 Ashland
Audubon Park
Audubon
Barclay-Kingston
Bass River
Beverly
Blackwood
Camden City
Cherry Hill Mall
Chesilhurst
Clementon
Collingswood
Echelon
Erlton-Ellisburg
Gibbsboro
Glendora
Golden Triangle
Greentree
Haddon Heights
Haddonfield
Hi-Nella
Lawnside
Lindenwold
Mount Ephraim
Oaklyn
Pine Hill
Pine Valley
Runnemede
Springdale
Tavistock
Woodlynne
Garber law offices is proud to support local businesses in the area such as
CertaPro Painters of Cherry Hill