Haddon DUI Lawyer – Aggressive & Experienced Attorney
Haddon, New Jersey
If you have been arrested for drunk driving in Haddon, New Jersey, you will need aggressive and experienced legal representation to help fight your case. For over fifteen years, New Jersey defense attorney, Steve Garber, has helped New Jersey residents facing DUI charges avoid the stiff penalties, and he can help you, too. If you live in Haddon Township, Camden County or anywhere in New Jersey, please contact our NJ DUI defense law office to schedule your confidential consultation today.
Steve Garber has been practicing DUI/DWI defense law in New Jersey for over 15 years, and he can help you just as he has helped countless New Jersey residents avoid jail, loss of license, and even the loss of a career and reputation that can sometimes accompany a DUI charge or DWI conviction. If you think it may be too expensive to hire a DUI lawyer, just think about all the costs of losing your license, paying fines, and the "cost" of losing your reputation and the respect of family, friends, and colleagues. Garber Law Offices, L.L.C. accepts all major credit cards. Please call him today. (888-839-4529)
We offer convenient payment plans, accept all major credit cards, and will provide you with the personal, professional, aggressive, and experienced NJ DWI attorney representation that you require.
Haddon Municipal Court
135 Haddon Ave
Haddon Township, NJ 08108
856-854-1176, x140, x116
New Jersey DWI Attorney Steven Garber practices DWI / DUI defense in all of the cities and towns in Camden County, New Jersey: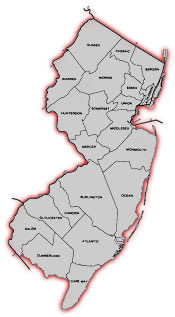 Ashland
Audubon Park
Audubon
Barclay-Kingston
Bass River
Beverly
Blackwood
Camden City
Cherry Hill Mall
Chesilhurst
Clementon
Collingswood
Echelon
Erlton-Ellisburg
Gibbsboro
Glendora
Golden Triangle
Greentree
Haddon Heights
Haddonfield
Hi-Nella
Lawnside
Lindenwold
Mount Ephraim
Oaklyn
Pine Hill
Pine Valley
Runnemede
Springdale
Tavistock
Woodlynne