Hi-Nella DUI Lawyer – Aggressive & Experienced Attorney
Hi-Nella, New Jersey
Hi-Nella, New Jersey residents arrested for DUI or DWI face serious penalties. That's why you need an aggressive, dependable New Jersey DWI defense attorney on your side. With fifteen years of experience, New Jersey DUI Lawyer, Steve Garber, has represented countless New Jersey residents arrested for DUI and he can help you, too. If you live in the Hi-Nella, Camden County area, or anywhere in New Jersey, please contact Steve Garber today to schedule your confidential DWI arrest consultation.
As the founding member of Garber Law Offices, L.L.C. in Cherry Hill, New Jersey, Mr. Garber has dedicated the last 15 years of his practice to defending New Jersey residents charged with a drinking and driving-related offense.  If you are facing a DUI charge, you need an experienced and aggressive DUI defense lawyer on your side.  Keep in mind that you are innocent of all charges until proven guilty, and Steve Garber will work diligently to fight your case and have the charges dismissed or at least reduced. Please give us a call so we can examine your case and advise you of the best way to proceed to prevent this embarrassing charge from ruining your driving record, your reputation, and your job. Please call him today. (888-839-4529)
We offer convenient payment plans, accept all major credit cards, and will provide you with the personal, professional, aggressive, and experienced NJ DWI attorney representation that you require.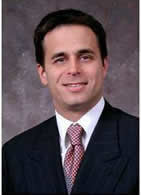 HI-NELLA BORO MUNICIPAL COURT
100 WYKAGYL RD
HI-NELLA NJ 08083
856-782-0860