Somerdale DUI Lawyer – Aggressive & Experienced Attorney
Somerdale, New Jersey
If you have been arrested for drunk driving in Somerdale, New Jersey, you will need an experienced and aggressive NJ DUI defense attorney on your side to fight your case. For over fifteen years, defense attorney Steve Garber, has fought tirelessly to defend New Jersey residents facing stiff drinking and driving penalties, and he can help you, too. If you live in Somerdale Township, Camden County, or anywhere in New Jersey, please contact the law office of Steve Garber to schedule your complimentary, confidential DWI consultation to discuss your case. Garber Law Offices, LLC offers convenient payment plans and accepts all major credit cards.
There are several tactics an experienced DUI defense attorney such as Steve Garber will employ when defending your case including questioning why you were stopped by the police in the first place, examining the field sobriety tests you were given and verifying that the sobriety testing procedure was followed properly. Steve Garber will work hard to make sure the charges against you are minimized or thrown out altogether. A DUI/DWI conviction can negatively impact your job, your reputation, your finances, and your future. Please contact us Garber Law Offices L.L.C. so we begin to evaluate your case and determine if you have a valid defense. Please call him today. (888-839-4529)
We offer convenient payment plans, accept all major credit cards, and will provide you with the personal, professional, aggressive, and experienced NJ DWI attorney representation that you require.
Somerdale Municipal Court
105 Kennedy Blvd
Somerdale, NJ 08083
856-783-0958
New Jersey DWI Refusal Attorney Steven Garber practices DWI / DUI defense in all of the cities and towns in Camden County, New Jersey: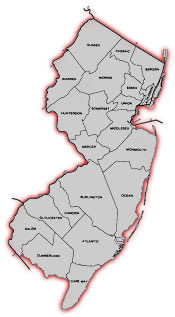 Ashland
Audubon Park
Audubon
Barclay-Kingston
Bass River
Beverly
Blackwood
Camden City
Cherry Hill Mall
Chesilhurst
Clementon
Collingswood
Echelon
Erlton-Ellisburg
Gibbsboro
Glendora
Golden Triangle
Greentree
Haddon Heights
Haddonfield
Hi-Nella
Lawnside
Lindenwold
Mount Ephraim
Oaklyn
Pine Hill
Pine Valley
Runnemede
Springdale
Tavistock
Woodlynne