Drunk Driving Defense – Deptford Township
Deptford, New Jersey
If you live in New Jersey and have DWI arrest for a drunk driving-related offense, you need an experienced and aggressive attorney on your side. New Jersey drunk driving defense attorney, Steve Garber, has been representing DUI cases for over 15 years, and he can help you, too. Serving residents of Deptford Township, Gloucester County, and the entire state of New Jersey, New Jersey DUI defense attorney is who you should call after your DWI arrest. Please contact our NJ DUI defense law office to schedule your confidential consultation today.
When the Garber Law Offices attorneys and legal team evaluate a DUI/DWI case, there are many factors to be considered. We will examine the reason you were pulled over in the first place, we will evaluate the sobriety tests you took, and how the breathalyzer machine was working at the time of your arrest. While the Internet does provide a wealth of good information on just about every topic known to man, sometimes there is some misinformation that gets online. We don't want you to believe everything you read. DUI defense attorney Steven Garber, founding member of Garber Law Offices, LLC, knows New Jersey DUI law like no one else. Please contact our experienced drunk driving defense lawyer soon so we can evaluate your case and decide how to proceed further.
Deptford Municipal Court
1011 Cooper St
Deptford, NJ 08096
Phone (856)-845-5300 x229
New Jersey DWI Attorney Steven Garber practices DWI / DUI defense in all of the cities and towns in Gloucester County, New Jersey: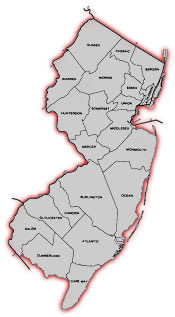 Barnsboro
Beckett
Bridgeport
Center Square
Clayton
East Greenwich
Elk
Gibbstown
Greenwich
Harrison
Mullica Hill
National Park
Newfield
Nortonville
Oak Valley
Pitman
Repaupo
Sewell
South Harrison
Swedesboro
Turnersville
Victory Lakes
Wenonah
Williamstown
Woodbury Heights
Woodbury
Woolwich
Please call me now for a free Deptford, New Jersey DWI arrest consultation at 888-839-4529.