Glassboro DUI Lawyer – Aggressive & Experienced Attorney
Glassboro, New Jersey
If you have been arrested for a DUI or DWI in Glassboro, New Jersey, you will need an experienced and aggressive attorney drunk driving on your side to fight your case. For over fifteen years, defense attorney Steve Garber, has fought tirelessly to defend New Jersey residents facing stiff drinking and driving penalties, and he can help you, too. If you live in Glassboro Township, Gloucester County, or anywhere in New Jersey, please contact the law office of Steve Garber to schedule your complimentary, confidential DWI consultation to discuss your case. Garber Law Offices, LLC offers convenient payment plans and accepts all major credit cards.
The founder of Garber Law Offices, LLC, in Cherry Hill, New Jersey, Steve Garber has practiced in all 566 DWI courts in the state. Regardless of the charge or charges against you, you are innocent until proven guilty. The State of New Jersey must prove beyond a reasonable doubt that you are guilty of the charges before you. Mr. Garber will fight diligently to get the drinking and driving-related charges against you reduced or dismissed altogether. Please contact him immediately so he can begin reviewing your case and start planning your defense. The longer you wait, the smaller your chance is of beating these charges. Our free DWI consultation just may save your job, your driving record, and your reputation. Please call him today. (888-839-4529)
We offer convenient payment plans, accept all major credit cards, and will provide you with the personal, professional, aggressive, and experienced NJ DWI attorney representation that you require.
Glassboro Municipal Court
1 South Main St
Glassboro, NJ 08028
856-881-0383
New Jersey Attorney Drunk Driving Steven Garber practices DWI / DUI defense in all of the cities and towns in Gloucester County, New Jersey: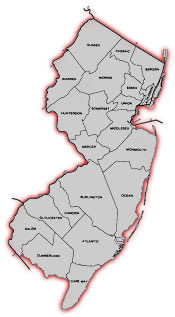 Barnsboro
Beckett
Bridgeport
Center Square
Clayton
East Greenwich
Elk
Gibbstown
Greenwich
Harrison
Mullica Hill
National Park
Newfield
Nortonville
Oak Valley
Pitman
Repaupo
Sewell
South Harrison
Swedesboro
Turnersville
Victory Lakes
Wenonah
Williamstown
Woodbury Heights
Woodbury
Woolwich
Garber law offices is proud to support local businesses in the area such as Innotech Laser