Mantua DUI Lawyer – Aggressive & Experienced Attorney
Mantua, New Jersey
New Jersey law has some strict penalties for DUI and DWI offenses. If you live in Mantua, New Jersey and were recently arrested for drunk driving, you will need an experienced and aggressive defense attorney to help you with your case. Steve Garber, NJ DWI lawyer, has represented countless New Jersey residents charged with drinking and driving offenses, and he may be able to help you, too. If you live in Mantua Township, Gloucester County, or anywhere in the state of New Jersey, Steve Garber is here for you. Please call today to schedule your complimentary confidential DWI consultation. Garber Law Offices, LLC offers convenient payment plans and accepts all major credit cards.
Getting convicted of a drinking and driving-related offense in New Jersey can devastate your life in so many ways. If convicted of a DUI, you may face court costs and fines, jail time, much higher automobile insurance premiums, a tarnished reputation, and you may even lose your job. Employers who find out you are a convicted drunk driver may terminate your job immediately. The consequences of drinking and driving are severe and life-altering. If you have been charged with a DUI or DWI, please contact Garber Law Offices in Cherry Hill so we can review your case immediately and decide what to do next. Please call him today. (888-839-4529)
We offer convenient payment plans, accept all major credit cards, and will provide you with the personal, professional, aggressive, and experienced NJ DWI attorney representation that you require.
Mantua Municipal Court
405 Main St
Mantua, NJ 08051
856-468-3078
NJ DWI Lawyer Steven Garber practices DWI / DUI defense in all of the cities and towns in Gloucester County, New Jersey: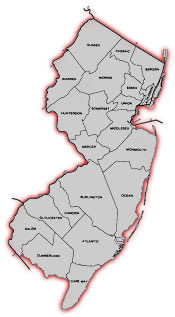 Barnsboro
Beckett
Bridgeport
Center Square
Clayton
East Greenwich
Elk
Gibbstown
Greenwich
Harrison
Mullica Hill
National Park
Newfield
Nortonville
Oak Valley
Pitman
Repaupo
Sewell
South Harrison
Swedesboro
Turnersville
Victory Lakes
Wenonah
Williamstown
Woodbury Heights
Woodbury
Woolwich