Lawrence DUI Lawyer – Aggressive & Experienced Attorney
Lawrence, New Jersey
If you were recently charged with DUI or DWI in Lawrence, New Jersey, you may be wondering what the future holds for you regarding your driving privileges and fines or even jail time. New Jersey DUI defense attorney, Steve Garber, has been practicing DUI defense law for over fifteen years and has helped countless New Jersey residents fight their drinking and driving charges. Please contact Garber Law Offices, LLC today to make an appointment to discuss your DUI charge. Our DUI/DWI consultation is at no-cost to you and fully confidential.
Steve Garber has been practicing DWI defense law all over the state for over fifteen years, and he has successfully defended thousands of New Jersey residents charged with this terribly embarrassing crime. If convicted of a drinking and driving-related offense, you stand to lose a lot: your job, your reputation, your driving privileges and a lot of money to pay fines, court costs and an increase in auto insurance rates. You can also face jail time. Steve Garber will work diligently to avoid all of this and get the charges reduced if not dismissed altogether. Please call him today. (888-839-4529)
We offer convenient payment plans, accept all major credit cards, and will provide you with the personal, professional, aggressive, and experienced NJ DWI attorney representation that you require.
Lawrence Municipal Court
2207 Lawrenceville Road
Lawrenceville, NJ 08648
609-844-7159
NJ DWI / DUI Attorney Steven Garber practices DWI / DUI defense in all of the cities and towns in Mercer County, New Jersey: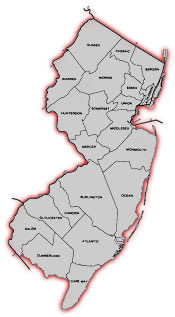 Ewing
Hightstown
Hopewell
Lawrenceville
Mercerville-Hamilton Square
Pennington
Princeton Junction
Princeton North
Robbinsville Township (known as Washington Township until November 2007)
Titusville
Trenton
Twin Rivers
White Horse
Windsor
Yardville-Groveville
Garber law offices is proud to support local businesses in the area such as Solec