Princeton DUI Lawyer – Aggressive & Experienced Attorney
Princeton, New Jersey
If you were in a Princeton, NJ drunk driving accident and were charged with a DUI or DWI, you may wonder if you need a lawyer. If you want dependable, aggressive, and experienced legal representation, then you are in the right place. New Jersey lawyer drunk driving, Steve Garber, has been practicing DUI defense law for over fifteen years and has helped countless New Jersey residents in their DUI case; he can help you, too. If you live in Princeton Township, or anywhere in the state of New Jersey, please contact Garber Law Offices, LLC today to schedule a confidential, no-cost consultation to discuss your case.
Since he has practiced DUI defense law in New Jersey for over fifteen years, Mr. Garber knows the law better extremely well, and this is what makes him so successful in defending these cases. There are ways to challenge the state's case against you including why you were stopped, examining the field sobriety tasks that you took, and making certain that the proper, legal steps were taken during your arrest. A DUI can ruin your life, will make your insurance premiums go sky high, and may even cost you your job. Steve Garber, founding member of Garber Law Offices LLC in Cherry Hill, New Jersey will work hard to make sure none of that happens to you. Please call him today. (888-839-4529)
We offer convenient payment plans, accept all major credit cards, and will provide you with the personal, professional, aggressive, and experienced NJ DWI attorney representation that you require.
Princeton Boro Municipal Court
1 Monument Drive
Princeton, NJ 08540
609-497-7600
New Jersey Lawyer Drunk Driving Steven Garber practices DWI / DUI defense in all of the cities and towns in County, New Jersey: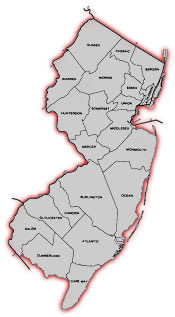 Ewing
Hightstown
Hopewell
Lawrenceville
Mercerville-Hamilton Square
Pennington
Princeton Junction
Princeton North
Robbinsville Township (known as Washington Township until November 2007)
Titusville
Trenton
Twin Rivers
White Horse
Windsor
Yardville-Groveville